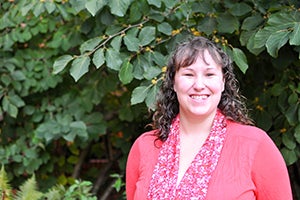 Background and areas of interest
I earned my Bachelor's Degree in History with minors in Psychology and Queer Studies at Western Washington University. I then went on to earn my Master's Degree in College Student Service Administration at Oregon State University with a specialization in Intersecting Identities.
What brought you to the University of Oregon?
Prior to working in advising, I worked in Residence Life at Western Washington University (student staff), Oregon State University (graduate staff), University of Oregon (professional staff), and the University of Hawai'i – Mānoa.
How did you get involved in academic advising?
In graduate school, I had the chance to do some work as an academic advisor and I absolutely loved it. Once I felt ready to make the move from working in housing, which I had done for many years, I knew I wanted it to be a move to advising students. I was fortunate that an opportunity opened in the Office of Academic Advising and I was hired for a position. I absolutely love helping students figure out the best path forward, getting folks connected with resources, and seeing people find their passions inside and outside of the classroom.