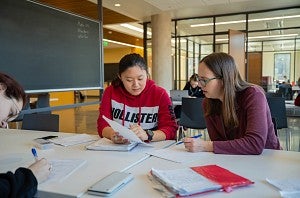 Tykeson College and Career Advising
Make an In-Person or Virtual Appointment!
Tykeson College and Career Advising is available for in-person and virtual appointments and drop-in advising.
Follow us on Instagram for the latest updates!
Office Hours
Monday–Friday, 8am-5pm PT
Phone Hours 
Monday–Friday, 8:30am-4:30pm PT
To access drop-in, please call or use the front desk Teams chat (link below) or come in-person to the 1st floor of Tykeson Hall
 
Weeks 10-Finals (11/28-12/9)
Drop-In Advising Hours
Monday, Tuesday, Thursday, Friday, 10am-3pm PT
Wednesday, 12:30-3pm PT
(please contact us at least 15 mins before drop-in ends)
No Appointments Available - All Advisors will be on Drop-in!
Appointment Hours
Monday through Friday, 8am-5pm PT
Note: If you do not see an appointment available in Navigate, please visit our drop-in hours listed above!
(same-day appointments may be available by calling or chatting the Tykeson Front Desk)
If our phone is busy, please leave a voicemail and our front desk team will return your call as soon as we are able.
To use the chat link above, you will need to have Microsoft Teams app on your phone or tablet, or you can use a computer.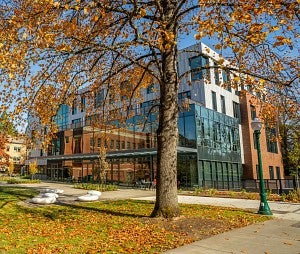 How can Tykeson advising help?
If you can answer YES to any of the questions below, Tykeson College and Career Advising is the academic and career advising destination for you!
I have not declared a major - ("exploring")
I have a declared major or minor in the College of Arts and Sciences
I have a declared major and am exploring other majors
I want to explore career options and opportunities
Start with the major and minor maps to gain a brief overview of coursework, opportunities, and career outcomes with each major:
If you have a declared major or minor in the following colleges/schools, you should seek advising within those units:
Students with declared majors and minors in the College of Arts and Sciences should also continue to seek advice from faculty in that department when they are seeking specific information about their major/minor.
The University Career Center can help you pursue your career goals, find related opportunities, and prepare for your internship and job search.
Meet the Team
Tykeson College & Career Advising is currently separated into Flight Paths.  Flight Paths are six thematic categories based on academic and career interests and will serve as a framework for you to explore subjects and eventually choose a career path and major. Finding the right major is a process for many students. Flight Paths will help connect you with the right major early in your academic career through the intentional exploration of your true interests and strengths. Academic and Career advisors will help you discover various paths to your intended career goal. Not sure which Flight Path you're in? Click here!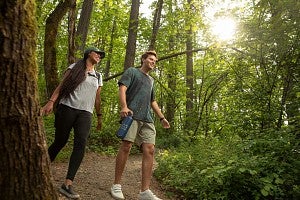 MANDATORY REPORTING: In an effort to connect students with appropriate resources, our office has a mandatory reporting policy (required by state law) for reported cases of child abuse and prohibited discrimination, including sexual harassment and sexual assault.
Tykeson College and Career Advising
6238 University of Oregon
Eugene, OR 97403-6238