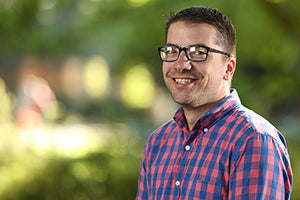 Background and areas of interest
I came to Oregon for undergrad after growing up in Alaska. Here at UO I changed my area of study multiple times. After exploring through my general education courses, I ended up majoring in ethnic studies and linguistics, two fields I hardly even knew existed when I started my college career.
What brought you to the University of Oregon?
I've found a home in Eugene and the university, and I hope to promote that sense of place and possibility among students on their own journeys here at UO. I've spent time working at commuter and community colleges, each focused on access and belonging. Carrying that experience forward, I want my contribution to support such values at UO!
How did you get involved in academic advising?
I had no clue how to apply my degree after graduating! I knew I wanted to contribute to my community and after two terms as an AmeriCorps member in higher education, I knew wanted to support students in getting as much as they could out of their time at college. For me, academic advising holds the potential to make that happen!
What are you involved with on campus or in the community?
In recent years I've been involved with groups on campus including:
The Sexual Orientation and Gender Identity and Expression (SOAGIE) Committee
UO's Food Security Taskforce
The Disrupting Whiteness Working Group