"As the University of Oregon community of advisors, we collaborate with students to help them achieve their personal goals, academic potential, and professional success. Our coordinated approach to advising strives to be student-centered, caring, holistic, inclusive, and culturally-aware."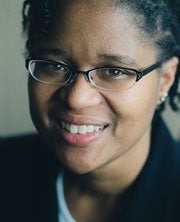 Advising at the university has undergone significant transformation in recent years, and with the development of Tykeson Hall, the university will continue making strides in support of student success and completion. Dr. Doneka Scott, UO's Vice Provost for the Division of Undergraduate Education and Student Success, has been instrumental in guiding the university's ongoing student success efforts. These principles are the basis for the campus' approach to student success:
Our students can and will be successful at the University of Oregon
Our students are our students (regardless of major or department home)
Our approaches must be student-centered and evidence-based
Our responsibility as an institution is to remove barriers and provide needed support to ensure success for all of our students
The advising community at UO is made up of academic departments, exploratory services, and resources intended to serve specific specific populations on campus. Guided by the priciples above, these resources support students in achieving their goals at the University of Oregon.